Cast & Crew:
Star Cast: Naveen Chandra, SalonyLuthra, HarshaChemudu, Raja Chembolu
Direction:SrikanthNagothi
Cinematography: Sai Prakash U
Music: Shravan Bharadwaj
Producers: YaswanthMulukutla
Introduction:
With the closure of theaters due to the lockdown, the popularity of OTT has increased. This is why some new movies are being released directly on OTT. 'Bhanumati& Ramakrishna' movie was released on Friday (July 3, 2020) on the aha ott platform, which provides 100 percent Telugu content.  Now let's see how this film, which was made into a romantic drama, looks like.
Background:
While coming to the story. Bhanumati (SaloniLuthra) is a girl with high self-respect. She works as a delivery manager in an advertising company in Hyderabad.  She has been in love with Ram (Raja Chembolu) for five years.  However, Ram tells Breakup to her; the reason is that she is too old.  This makes Banumathi very disturbing.  At such a time, Ramakrishna (Naveen Chandra) comes to Hyderabad from Tenali.  He joins the company where she works. Ramakrishna's lifestyle does not match Bhanumathi's lifestyle at all.  The film is a love journey between the two.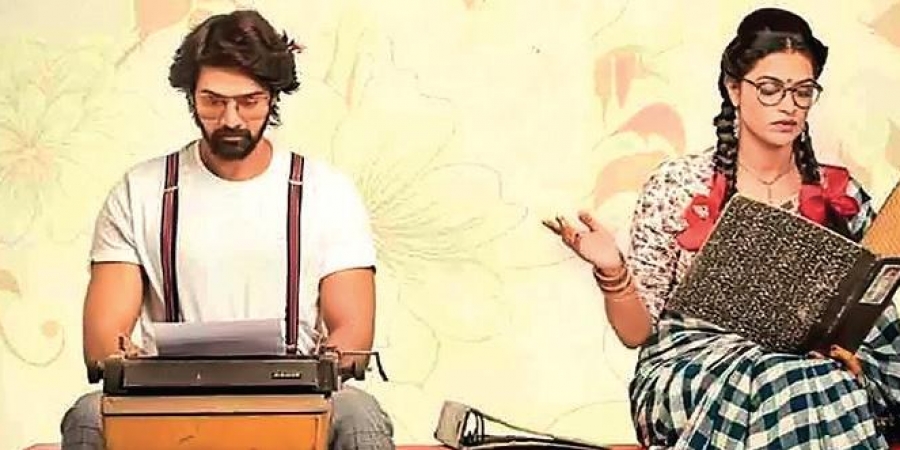 Top Reasons Why to Watch "Bhanumati& Ramakrishna" movie:
Already many types of love stories have been seen on the silver screen. It's also such a love story.  If not, love it a bit aged.
The main strength of the film is Naveen Chandra and SaloniLoutra.  Naveen Chandra played the role of Ramakrishna with heart and soul.  He appeared in the film in an unseen role in his past.  Naveen Chandra is particularly good in the emotional scenes.  Ramakrishna's character is similar to that of a boy educated to a degree in the countryside. Most guys will get the feel about themselves in that character.
Saloni plays the role of a modern girl.  Although Lady Boss looks serious on the outside, she plays the role of a little child-minded girl on the inside.
The Director SrikanthNagothi showed how they coped with the conflict when a 30-year-old girl and a 33-year-old boy with different psychologies broke up interestingly.  He led the story with a small amount of emotion.
Technically, the film is very sound and very simple at limited locations.  Sai Prakash U's Cinematography is good. The songs composed by Shravan Bhardwaj are good.  Go along with the story. Rajamani background music is another strength.  The film is well-edited by 'Krishna and His Leela' movie director RavikantPerepu.  He cut very simply and crispy.
Due to the short length of the film, there is no boring feeling anywhere.
Harsha's comedy in the middle shares a bit of fun.
These are the reasons to must watch the movie "Bhanumathi& Ramakrishna."
Finally:Bhanumathi Ramakrishna is a beautiful, mature love story. Those who love delicate love stories will love this movie.  It is much recommended to watch online OTT platform Aha, as now no theatres due to COVID 19 lockdown.
Click here to watch Bhanumathi& Ramakrishna movie online.